What  AGICEA offers to you :
For you, three main skills: product design, sizing of concrete or metal structures and fluid calculation.
For us, there are no big or small projects. Any project deserves its fame one day: AGICEA will be able to support you in the development of your idea, whether simple or complex. Discover here the extent of our services.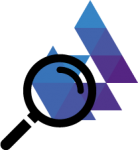 SEARCH FOR TECHNICAL SOLUTIONS
You have a project, but you want assistance to implement it technically: we suggest that you find technical solutions.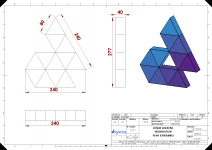 PRODUCTION OF TECHNICAL DRAWINGS
Whether you are starting from scratch or already have 3D models or 2D plans, we suggest that you make or modify your plans according to the rules of technical drawing. They will be ready for use by manufacturing partners.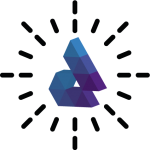 DESIGN
Do you want to see your project take shape while ensuring that it is technically feasible? We model your parts and assemblies.
We can work in BIM if you wish.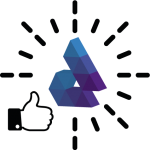 PROTOTYPE DEVELOPMENT
Thanks to our manufacturing partners, we can manage the production of your prototypes: 3D printing, laser cutting of sheet metal, folding, machining, embossing. We follow their evolution with you.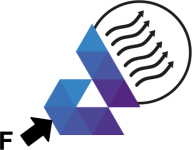 ELEMENTS SIZING
Thanks to our finite element calculation software solutions and our engineering expertise, we size your parts at the design stage to make them as optimal as possible.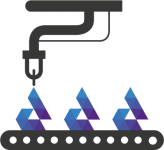 PRE-SERIES MANUFACTURING AND INDUSTRIALIZATION
If you wish, we can also manage the first series of your parts and assemblies, and also support you in the industrialization of your product.
3D MODELING OF YOUR WORK
AGICEA is a real partener for architects and project owners.
We can design your work in 3D, integrate it into its environment and even make views in virtual reality (guaranteed sensations!).
REINFORCED-CONCRETE STRUCTURES SIZING
We can size your reinforced-concrete structures (minimum sections and reinforcement) in slabs, sails, posts and beams according to Eurocodes 2 and their national annex (EN 1992-1 + ANF). Our calculation notes include constructive arrangements and formwork plans if necessary.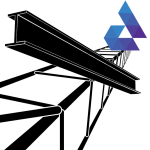 STEEL STRUCTURES SIZING
We can size or verify your metal structures (beams, IPN, UPN, sails, plates, gussets, bearing structures, rails, spans, Saint Andrew's cross, tracks & bridges, etc.) according to Eurocodes 3 (steel ) or Eurocodes 9 (aluminum) and their national annex. We can calculate your structure according to whether it is handled (lifting, crane, etc.) according to EN 1991-3. We calculate and verify welds, bolted connections according to EN 1993-8.
Our calculation notes provide for constructive recommendations, optimization research (thicknesses, materials, addition of gussets, reinforcements, bracons, etc.).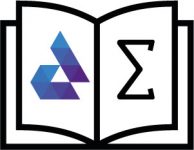 EUROCODE'S STANDARDS-WATCH
For our BE Structures activity, we are sensitive to the latest standards in the design of works : Eurocodes. We are closely following new European amendments and legislation, French national annexes and CSTB publications.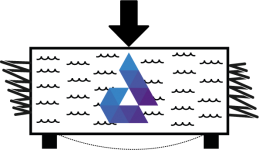 SIZING OF FIBER CONCRETE STRUCTURES
Thanks to our expertise in fiber concrete, we have developed a software solution allowing the calculation of sections in BRFM (Reinforced Concrete of Metal Fibers) according to the FIB ModelCode 2010, the RILEM TC 162-TDF or even the EHE-08 (Spanish)
.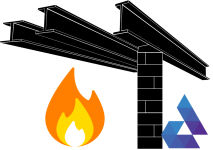 FIRE RESISTANCE SIZING
If your need is to check or size your structure (steel or concrete) to a minimum fire resistance, we are able to define the sections and elements to prevent the collapse of the structure subject to fire. We apply the recommendations given in the Eurocodes for each material for fire resistance for a fixed period (REI30, REI60, REI90 or REI120 – respectively 30min, 60min, 90min or 120min).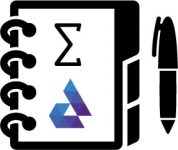 CALCULATION NOTES FOR BUILDING
We are equipped with finite element calculation software for complete multi-material structures. We can calculate your complete structure at the limit states (ultimate and service) subject to the actions of its environment: wind, snow, permanent and operating loads according to Eurocodes 0 and 1 (EN 1990 & EN 1991) .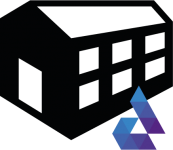 PRODUCTION OF PROTOTYPES AND LIGHT SERIES
Thanks to our partner EPCO Méditerranée, its know-how and its concrete plant, we can design a metal or wooden formwork for the realization of prototypes or small series of your part. We can define the best concrete for its application. We can also mix a prototype in 3D printing and concrete, for example a reduced model of your work!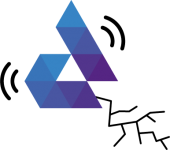 SEISMIC ZONE SIZING
We can also calculate your works and structures in seismic zones according to Eurocode 8 (EN 1998-1). We study their eigen modes and size the sections according to the response spectra and accelerograms of the seismic zone and according to the consistency of the soil. We study the resistance in ELU and calculate the limitation of damage according to the work.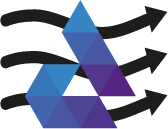 FLUID FLOW 3D MODELING
Thanks to a latest generation software solution, we offer you to simulate the behavior of fluids (air, water, oil, etc.) in your 3D model, in a closed environment (e.g. behavior of air in a box) or open (e.g. : aerodynamic behavior) instantly and deduce precise and rapid calculation notes.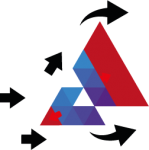 OPTIMIZED GEOMETRY
In order to obtain exactly the expected results on the behavior of your fluids, we optimize the geometry of the part until the objectives are reached, whether they are thermal (conduction, natural or forced convection or radiation) or pressure ( pressure losses, avoid cavitation).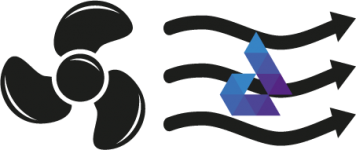 VENTILATION SYSTEM'S SIZING
One of the main applications in this domain of activity is the sizing of ventilation grilles in a building. Depending on the pressure, the temperature, the pressure drops and the geometry of the system, we are able to predict the air inlet and outlet dimensions.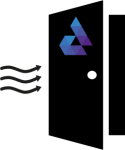 BEHAVIOUR UNDER BLAST ACTION
Our fluid behavior studies allow us to predict the behavior of your room or building under the action of the wind or a wind tunnel and to size its geometry so that it can withstand this load.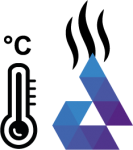 THERMAL CALCULATIONS
We suggest you to calculate the necessary power of convectors or air conditioners in order to keep a constant temperature in your room or in the building.